Free PHP Hosting for:
Why ilbello.com hosting?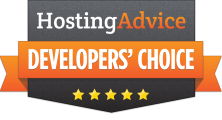 Established in 2002, ilbello.com is a web hosting service that provides you with a truly free & ad-free webhosting that is ideal for webmasters and developers. ilbello.com strength lies in its research-driven history and results in the ability to run most PHP software with ease and great speed.
This cutting edge server platform employs the latest releases of Apache, MySQL/MariaDB, PHP and includes several optimisations, modules and tweaks to make everything fast, safe and easy. The extremely versatile PHP platform is the result of over 15 years of research, and we have feedbacks it works better than paid hosting from big brands.
We offer web hosting accounts preloaded with common PHP software such as WordPress, Joomla, OpenCart, PrestaShop and even Magento making it quick and easy to install them. However we still expect our power users to play around with an FTP client and load their own choice of software with the confidence it will work beautifully on our flexible LAMP platform.